TubeChop
www.tubechop.com
TubeChop is the simplest way I've seen to clip parts from YouTube videos and share them with students.  Want to show just a small clip from a video?  It's as easy as:
Go to www.tubechop.com
Paste the URL or search for a YouTube Video.
Slide the bar below your video to indicate the start and stop time you would like to select for your clip while watching your video.
Type an optional description.
Click "Chop"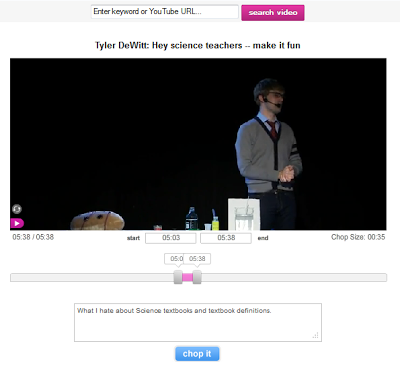 That's it!  No registration is required!
You will then see your clipped video along with a link to the original video.  You are also provided with many ways to share your video (URL, embed code, social media links).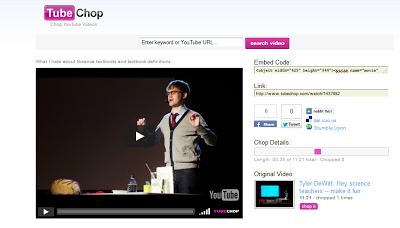 You can clip a video in literally seconds!
Don't Miss a Pick - Follow Us