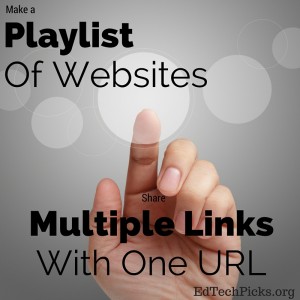 BridgeURL
http://bridgeurl.com/
BridgeURL is a convenient way to share up to 10 links through one easy to remember URL.  Just copy and paste the links you want to share into the BridgeURL site, title your link, and share.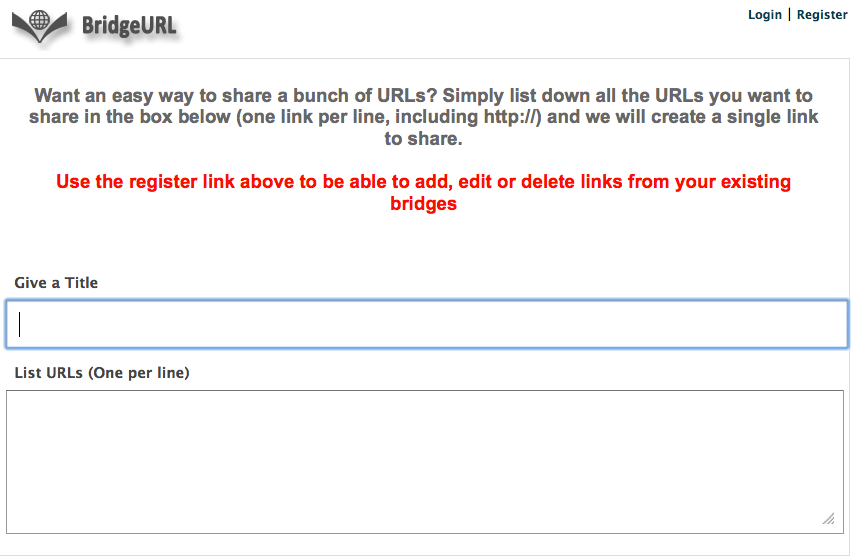 BridgeURL will give you an easy to remember URL based on your title, and a shortened URL.
Clicking on the bridge link will pull up all of the links you shared in a slide-show format.  You can navigate from link to link using the "back" and "next" arrows on the sides of the screen.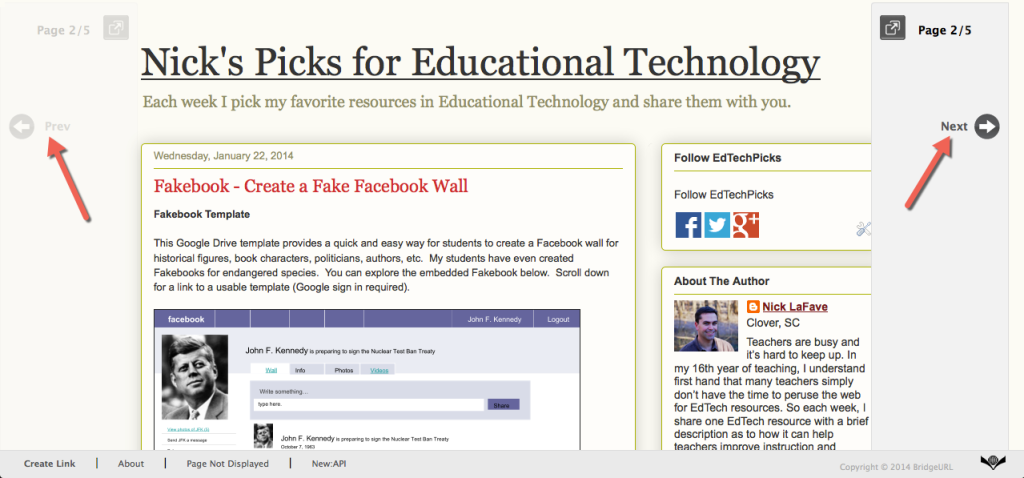 This is a great way to share multiple links with students.  You could even use it as a way to share multiple links through a single QR code.
Don't Miss a Pick - Follow Us