iPad Gestures
As a daily iPad user, I'm amazed at how frequently I discover shortcuts and gestures the I didn't know about previously. Text-editing gestures can be a real time-saver when working on an iPad. Some of the text-editing gestures below have been around for a while, while others are new to iPadOS.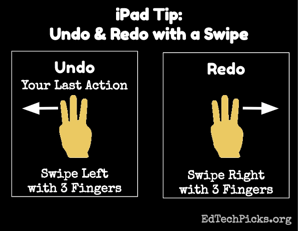 Undo and Redo with a Swipe
Undo your last action: swipe three fingers to the left.
Redo: swipe three fingers to the right.
Move the Cursor
Moving the cursor just got easier. Now simply tap on the cursor and drag it wherever you want to place it.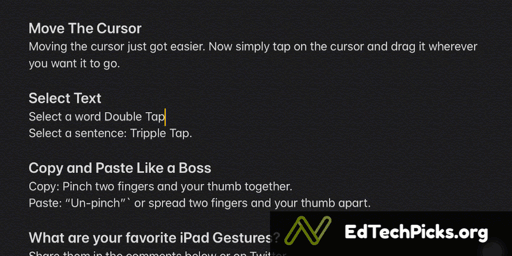 Quickly Select Text
Select a word: double-tap
Select a sentence: triple-tap.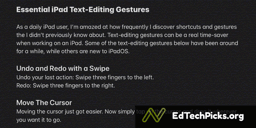 Copy and Paste Like a Boss
Copy: Pinch two fingers and your thumb together.
Paste: "Un-pinch" or spread two fingers and your thumb apart.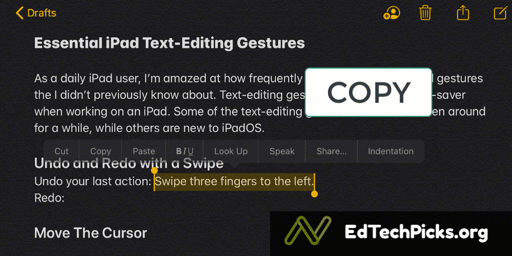 What Are Your Favorite iPad Gestures?
Share them in the comments below or on Twitter.
Don't Miss a Pick - Follow Us