A Great QR Code Generator for Teachers
While there are plenty of QR code generators, I have found myself using QR Stuff most often over the last several years. There are many QR code generators to choose from, but few offer the ability to share so many different types of data.  QR Stuff's codes don't expire, and they don't feature ads. It's free, easy to use, doesn't require you to create an account, and allows you to create more than 25 different types of QR code.
25 Things You Can Share with QR Codes
Share Resources
Website URL: We'll start with the obvious.
Plain Text: Just display ordinary text. It's quick and works offline.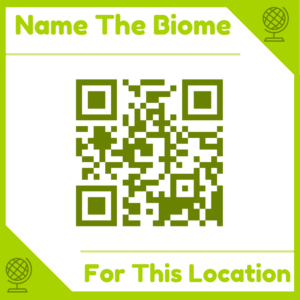 Google Maps Location:  This has a lot of potential for geography-based lessons. Scanning this type of QR Code pulls up a specific location in Google Maps. You create it by entering the location's latitude and longitude, or by searching for an address.
Apps Store Download: This one rocks! Want to share an app on multiple platforms (i.e. iOS and Android) with just one QR Code? We've go your covered. Enter the link for iTunes, Google Play, Windows Store, and even BlackBerry App World. The QR code automatically redirects users to the app store that matches their device. You can even provide a "fallback" URL to redirect users who don't aren't using a device for one of the links you have provided.
iTunes Link: Link to songs, albums, artists, etc.
Dropbox: Share a Dropbox file or folder.
Wifi Login: Let people join your wifi network by scanning a QR Code (Android only).
Share Your Contact Information
Phone Number
Email Address
Contact details in the form of a vCard or meCard
Digital Business Card: Create a free digital business card that is optimized for mobile viewing.
Scan to Communicate
Text Message: Enter the message you would like to sent, along with the number you want it sent to. The text will be created and sent upon scanning the QR code. This is a great option for having students and teachers join your Remind group, or vote using Poll Everywhere.
Email Message: This QR Code can populate the Email Address, Subject, and Body of an email message.
Skype: Start a Skype call (iOS and Android devices with the Skype app installed).
Get Social
Twitter: Link to a Twitter Profile.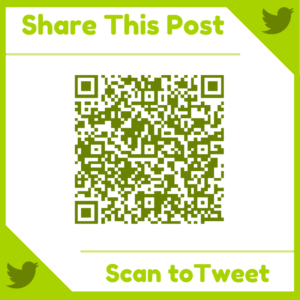 Twitter: Generate an actual tweet.
Facebook: Link to a Facebook Page.
Facebook: Create a Facebook like for your any page you specify.
LinkedIn: Link to a Linkedin Profile.
LinkedIn: Share any page you specify on LinkedIn.
Instagram: Link a profile. Profiles will open in the Instagram app on iOS.
FourSquare: Share the URL of any Foursquare Venue.
Collect Money
PayPal: Let people send you money through PayPal by scanning a QR code. You can even indicate an Item Description and Item Code to manage payments for multiple items.
Bitcoin: Share your Bitcoin address, or request payment.
Get More Features with a Paid Account
Subscribers can add logos to their QR Codes, create QR Codes in bulk, and get analytics reports. They can also create QR Codes that link directly to image files, and PDFs.
Change the Destination of Your QR Codes
The best feature of a paid account is the ability to change the destination of a QR Code after it has been printed. You can print a QR Code once but change where it directs people at any time. These dynamic QR codes are especially handy if you are printing QR codes on something like a shirt or a mug, but the site you are directing users to changes.
Paid accounts start at $3.95 for a 24 hour Trial Subscription, $11.95 per month, and discounts are available for longer subscriptions.
Looking for a QR Scanner?
Check out my favorite: The Best QR Code Scanner – i-nigma.
Need to Create a Bunch of QR Codes?
Check out Bulk QR Code Generator – How to Create Multiple QR Codes at the Same Time
Need Ideas for Using QR Codes in Your Classroom?
Don't Miss a Pick - Follow Us