5 Awesome Tech Gadgets for Teaching and Learning
One of last year's most popular posts was 5 Awesome Tech Gadgets for Teachers and Students. This year I'm sharing another five educational gadgets that have really caught my attention.
Ozobot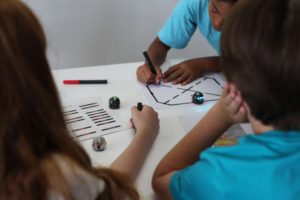 The Ozobot bit is a tiny robot with gigantic possibilities for learning. Students start out drawing paths with markers for the mini robot to follow. They advance by using different color combinations to inform the Ozobot what to do, and progress to drag and drop programming on a tablet. Ozobot is a versatile and affordable tool to get students started with computer science and robotics in an accessible and affordable way.
---
Cubelets
Cubelets are super-engaging robotic blocks that are designed for students as young as four, but fun for even adults. Students arrange blocks to build mini-robots. One feature that really got my attention was how easily blocks connected. They're magnetic – no screws, snaps, alligator clips…
There are 3 main types of blocks that communicate with each other:
Sense Blocks: detect light, temperature, distance from objects.
Action Blocks: drive, spin, make noise, shine a flashlight, display information as a light-up bar graph.
Think Blocks: work with data from sense blocks to deliver maximum, minimum, or inverse values. There is also a Bluetooth block that can communicate with your iOS or Android device via the free Cubelets app.
Cubelets TWELVE Blocks Kit
Cubelets Education Page – Classroom Packs, Lesson Plans, and more.
---
StickBot
StickBot Studio is one of my favorite apps for making stop motion animation videos. If a great app that includes green screen capabilities wasn't enough, the folks at StickBot have designed kits to provide entire stop motion studios. The StickBot Animation Studio Meg Pack includes two posable action figures, a green screen stage, and a smart phone tripod. I bought one for my daughter's seventh birthday, and for just over $30, it's truly a bargain.
StikBot Animation Studio Mega Pack
---
Soyan 3D Printing Pen
3D Printers are amazing, but pricey. 3D Pens are amazing, and affordable. The 3D Printing Pen that has generated the most buzz (at least in my experience) is the Soyan 3D Printing Pen. It's easy to use, and you can get started for under $40.
Soyan 3D Printing Pen for Doodling, Art & Craft Making, 3D Modeling and Education, Comes with 30 Grams 1.75mm ABS Filament (Gray)
---
Bloxels
This is perhaps the easiest way to enable students K-8 to make their own video games. Students design game layouts and characters by arranging colored blocks on a game board. They capture pictures of their design and customize them with the free Bloxels app (iOS, Android, Kindle Fire). Not only can they play the games they create, they can share them with their friends.
Buy Bloxels

Bloxels Website
Bloxels EDU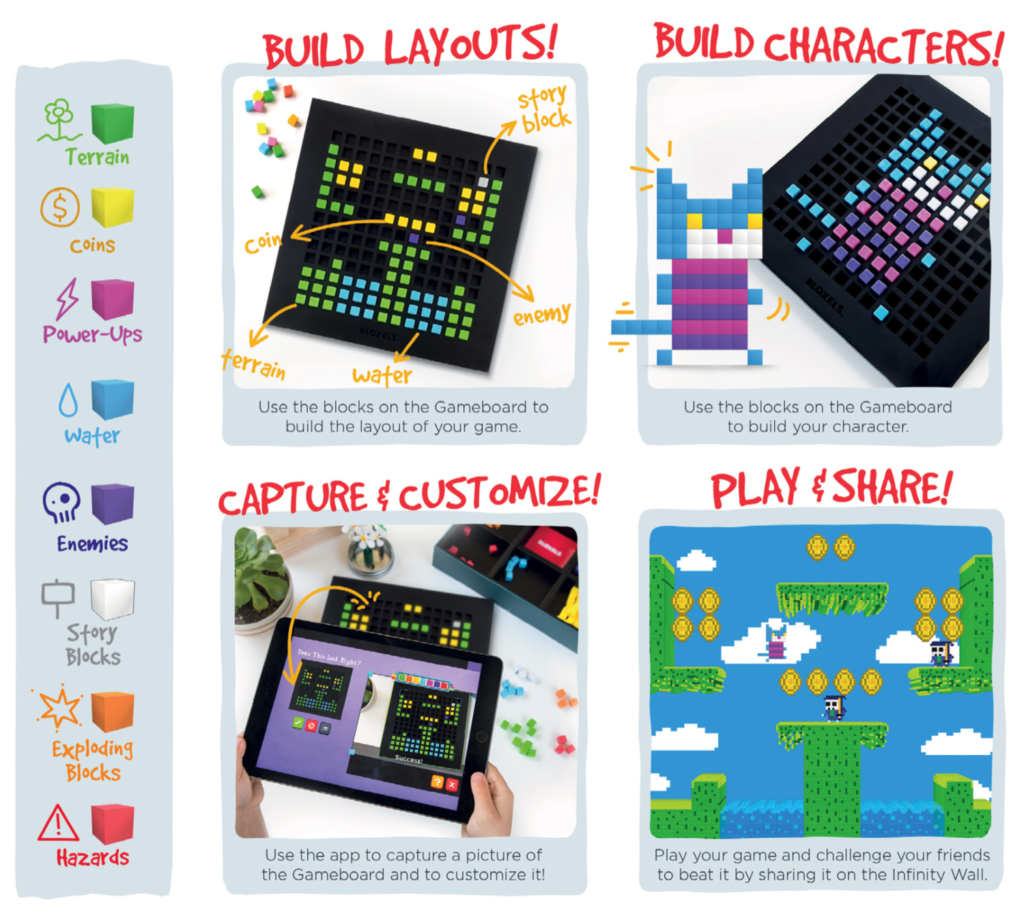 "Students can play fun games and channel their creative potential as they gain greater understanding of important topics like design logic, and computer science and demonstrate their knowledge of history, science and mathematics and more through the games they create."
Don't Miss a Pick - Follow Us