Since it's Earth Day, I'm sharing three of my favorite websites to help you Reduce, Reuse, and Recycle.
Reduce
Ecological Footprint Calculator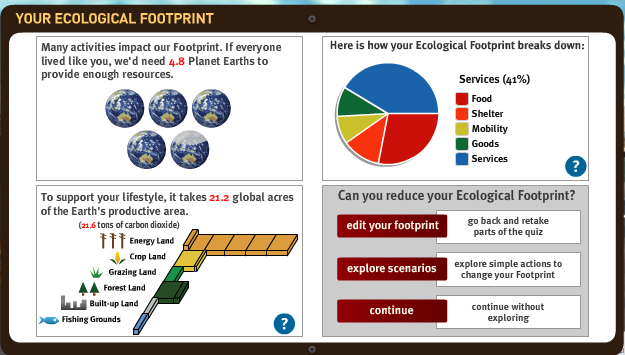 It's time to take a hard look in the mirror and identify aspects of your lifestyle that you might want to change to tread a little lighter on the planet.  Calculating your ecological footprint is a good place to start.
The calculator asks you some basic questions about your lifestyle and estimates the amount of productive land and sea needed to support your lifestyle.  It also lets explore some simple changes and see the impacts they would have on reducing your footprint.
Reuse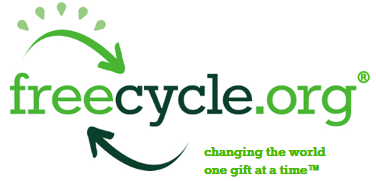 Freecycle
Craigslist and eBay are great ways to pass your unwanted belongings on to a new owner, but I'm surprised by the relatively small number of people I know who are familiar with Freecycle.  Everyone likes free!
From their home page: It's a grassroots and entirely nonprofit movement of people who are giving (and getting) stuff for free in their own towns. It's all about reuse and keeping good stuff out of landfills.
Recycle
Earth911
Not sure how to dispose of batteries? An old dishwasher? Motor oil? 

Earth911 has you covered.  Simply type in what you want to recycle and your zip code to see your local options for the best ways to retire your unwanted goods.
Looking for More Earth Resources?
Check out Earth Day Lessons & Resources

Don't Miss a Pick - Follow Us