Welcome to the EdTech Graveyard, a page to remember EdTech tools that have passed away. In addition to serving as a place to document departed tech-tools, it will serve as a place to suggest alternatives to help as you mourn your loss.
---
Cel.ly
Cel.ly was one of the first tools that provided a safe and convenient way for teachers to communicate with students and parents via text message. Cel.ly just never caught up with the momentum of their main competitor, Remind.
Alternatives to Cel.ly: Remind, ClassTag, Bloomz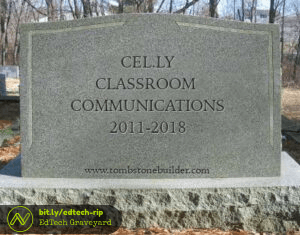 ---
Class Messenger
Similar to Cel.ly, class messenger just couldn't gain the popularity of platforms like remind.
Alternatives to Class Messenger: Remind, ClassTag, Bloomz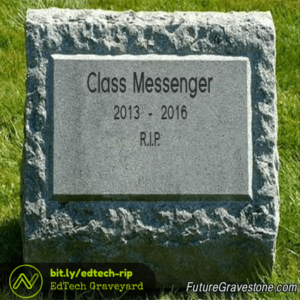 ---
Geddit
Geddit was one of my favorite student response tools, with great features to encourage students to "check-in" through class and let you know how they are feeling about what they're learning. While I never got to write a post on it, Geddit was featured in several of my workshops.
Alternatives to Geddit: Socrative, Poll Everywhere, ClassroomQ, Mentimeter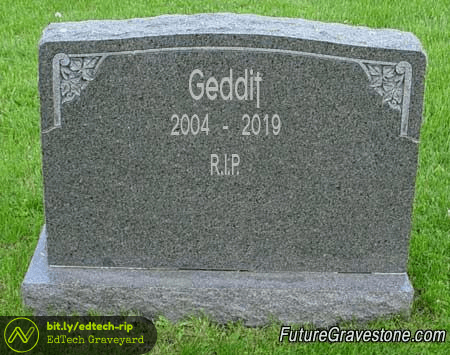 ---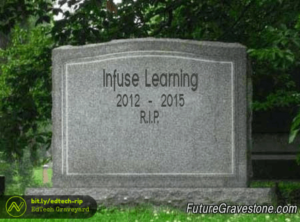 Infuse Learning
Infuse Learning was one of the first formative assessment/student response tools that allowed teachers to see student responses in real-time.
Alternative to Infuse Learning: Formative
---
Inklewriter
Inklewriter – Inklewriter made creating choose-your-own-adventure books easy.
Alternatives to Inklewriter: Create Choose Your Own Adventure stories using Google Forms, Google Sheets, Keynote, or PowerPoint (tutorials coming soon).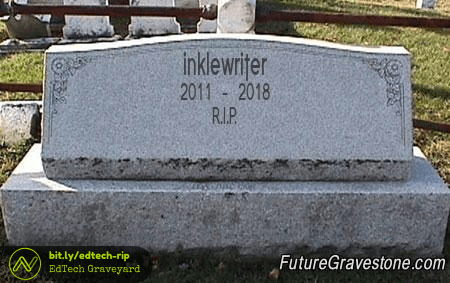 ---
NewsJack
Newsjack was a fun tool that made it easy to change headlines on news sites and save the images.
Alternatives to NewsJack: Fodey, Break Your Own News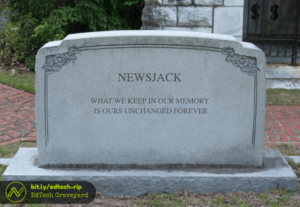 ---
Present.me
This tool allowed teachers to narrate their PowerPoint presentations, displaying the PowerPoint on one half of the screen, and the teacher's webcam on the other half.
Alternatives to Present.me: Screencastify, Screencast-o-Matic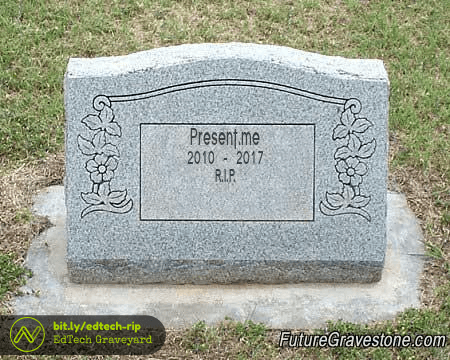 ---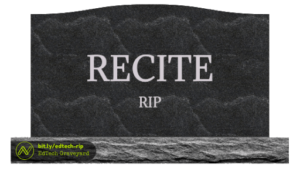 Recite
Recite was one of the first sites I used regularly for quickly creating quote graphics.
Alternatives to Recite: Quozio, Adobe Spark Post, Quotes Cover
---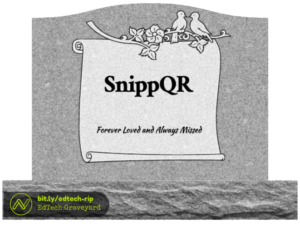 SnippQR
SnippQR made QR Codes visually appealing. Users could customize QR code shapes and colors; additionally, you could incorporate an image into your QR code.
Alternatives to SnippQR: QR Code Monkey, Visulead
---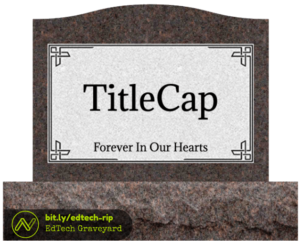 TitleCap
I've always struggled to remember capitalization rules for writing titles. TitleCap instantly took the text I entered and created a properly formatted title.
Alternatives to Title Cap: Capitalize My Title
---
TodaysMeet
The outcry on Twitter was unlike anything I'd seen in the EdTech community when everyone's favorite backchannel decided to pull the plug. Fortunately, several good alternatives exist.
Alternatives to TodaysMeet: 7- Alternatives to TodaysMeet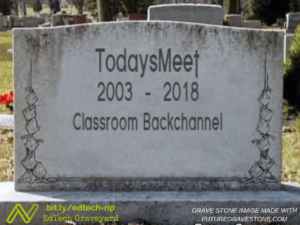 ---
Zooburst
Zooburst allowed students to create augmented reality pop-up books, providing a fun way to let students illustrate and share their writing.
Alternatives to Zooburst: Storybird, StoryJumper
---
Call for EdTech Obituaries
This page will be an on-going work in progress. What other sites need to be added to the EdTech Graveyard? Please let me know in the comments below or on Twitter.
Don't Miss a Pick - Follow Us