Bulk QR Code Generator – How to Create Multiple QR Codes at the Same Time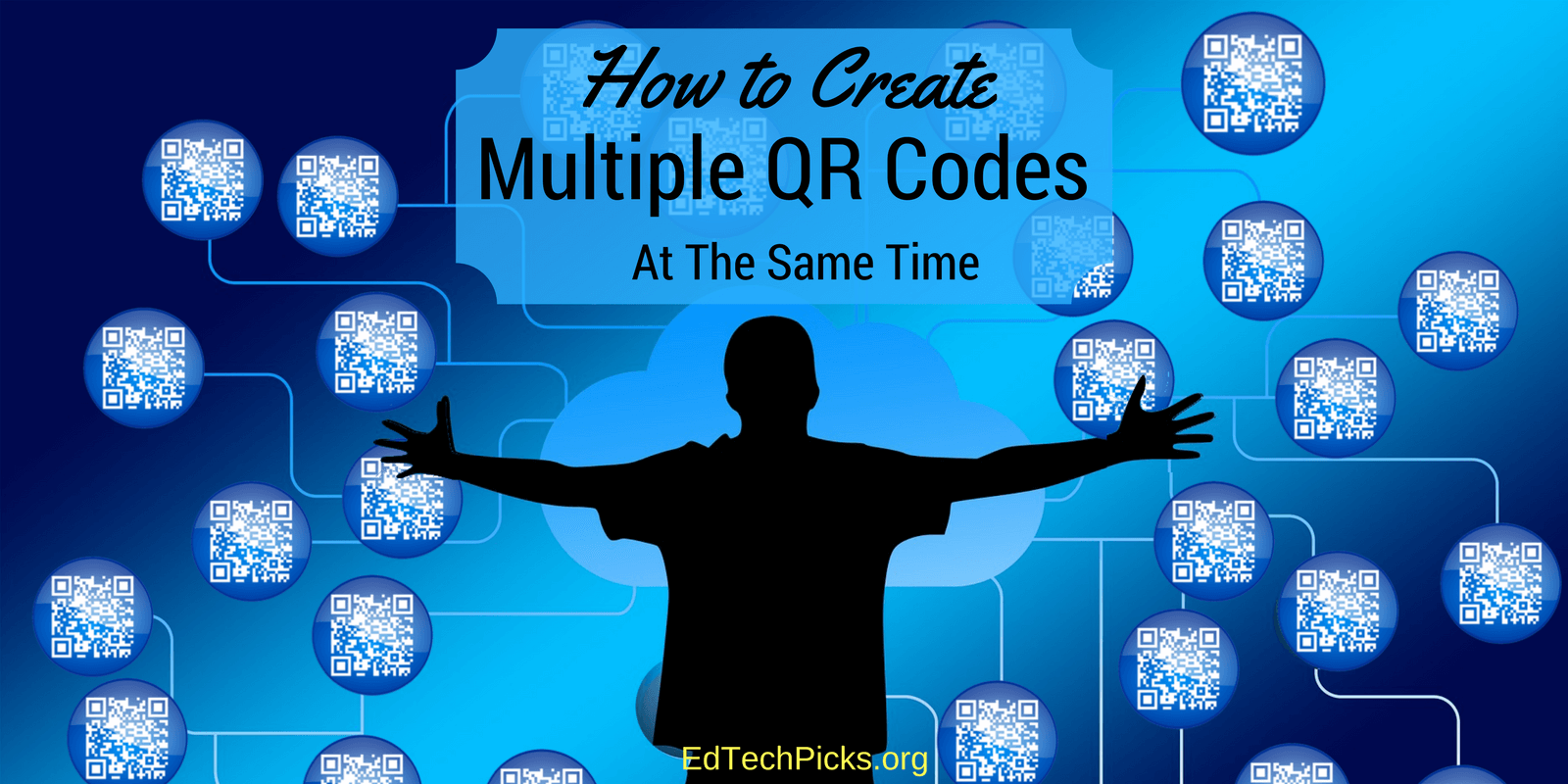 From scavenger hunts, to a QR Code Jenga set, teachers have countless options for using QR codes in the classroom. But creating multiple QR codes at one time can be a time-consuming hassle. The next time you need to create multiple QR codes, check out QRExplore.com's Bulk QR Code Generator.
Just enter (or copy and paste) text or URLs, then generate multiple QR codes with one click. It's really that simple. You are then given the option of right clicking on a QR code to download it, or you can download all of your QR codes in one .zip file. The .zip file contains each QR code image as a separate file. It also contains a .csv file that lists the File Name and Data (url or text) that the QR code represents.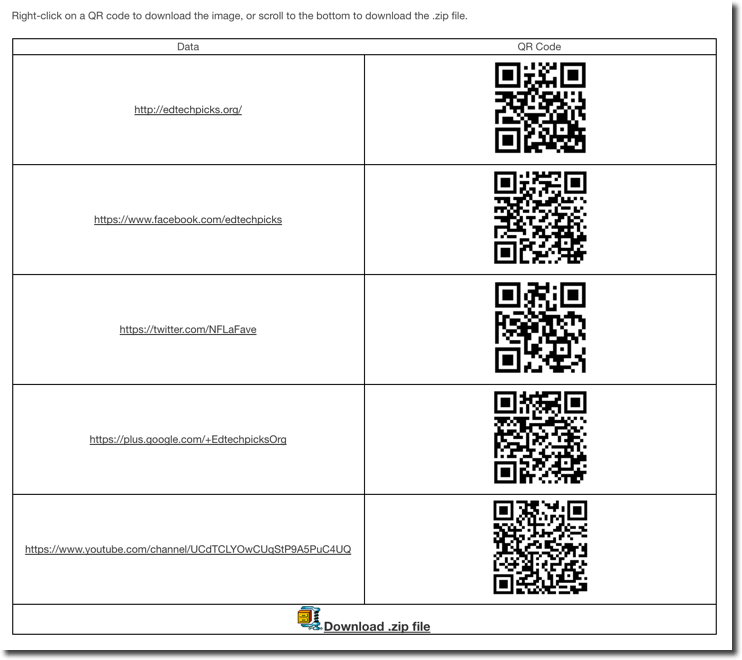 Make QR Codes Easier to Manage with Custom File Names
By default, the file names for each QR code are the same as the data (URL or text). Customizing the file names for each can be handy for a few reasons, and it's easy to do. Just place a comma after your url or text and type the name you want for your file. Select "Treat as .csv" and click "Generate Codes."

Displaying Text Below the QR Code
You have the option of displaying a QR Code's data and/or file name below it. Since QR codes look similar, this provides one way to keep track of them without scanning each one. It's also a great way to display a question below the QR code without displaying the answer that the code is going to pull up.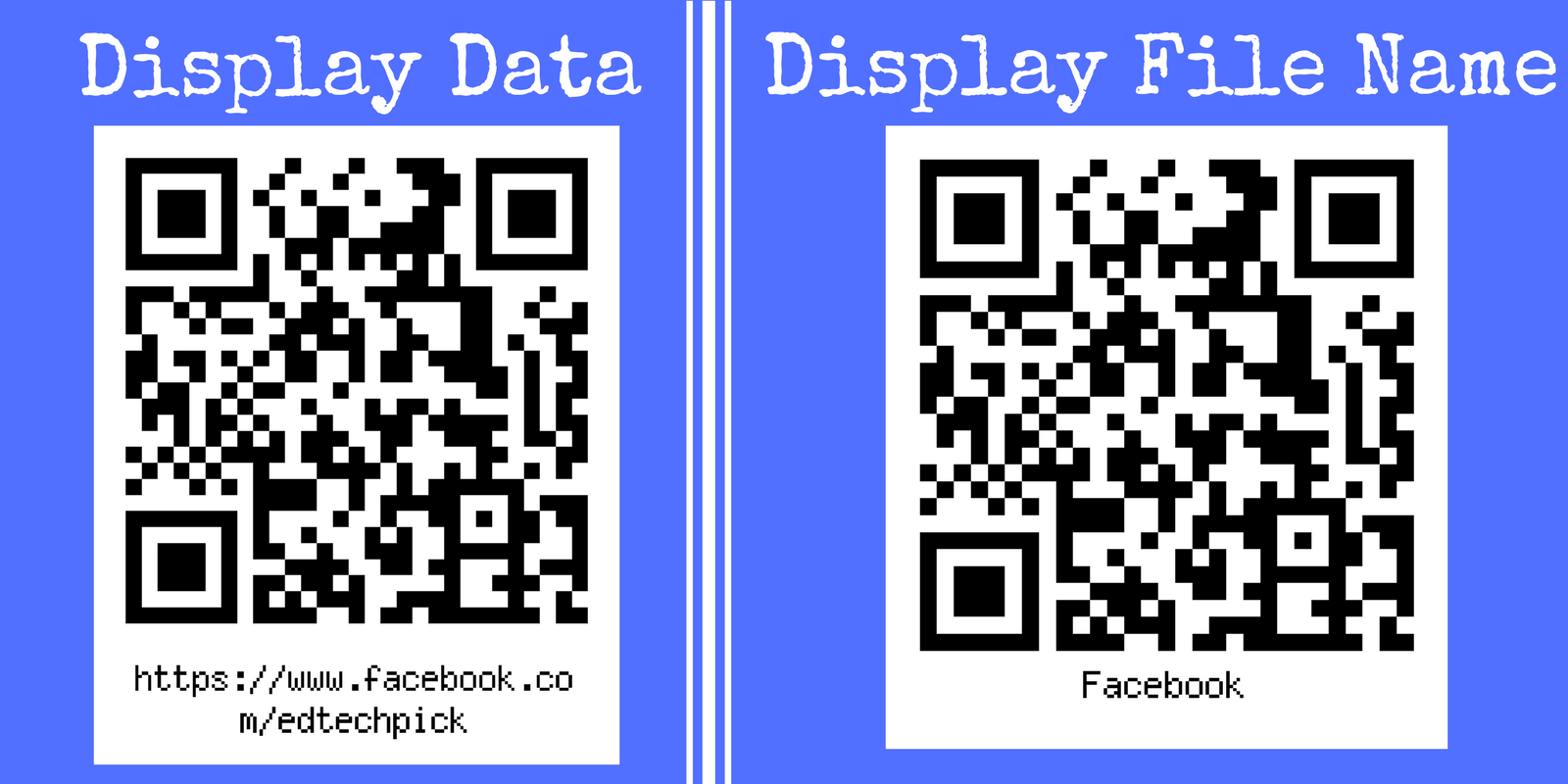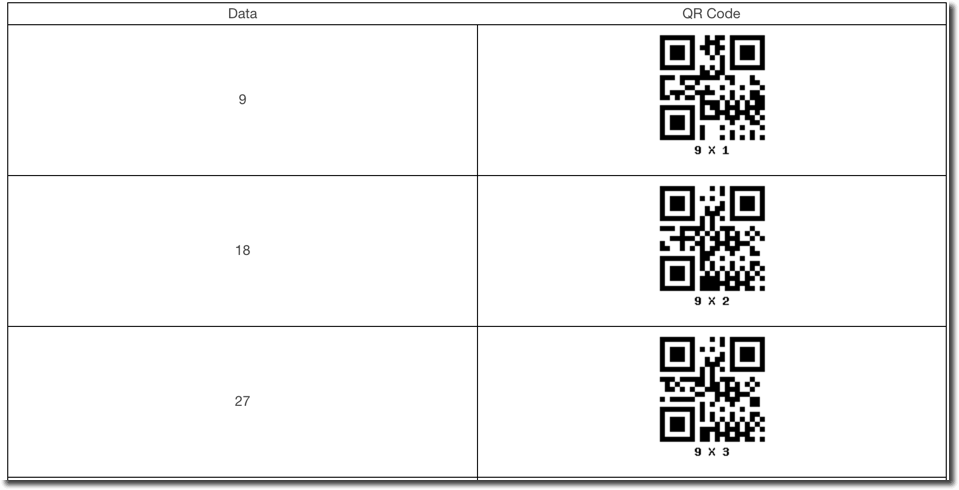 Sorting by File Name
If your QR codes are being used as answers to questions, it could be handy to rename each one by question number. This makes sorting by file name a breeze.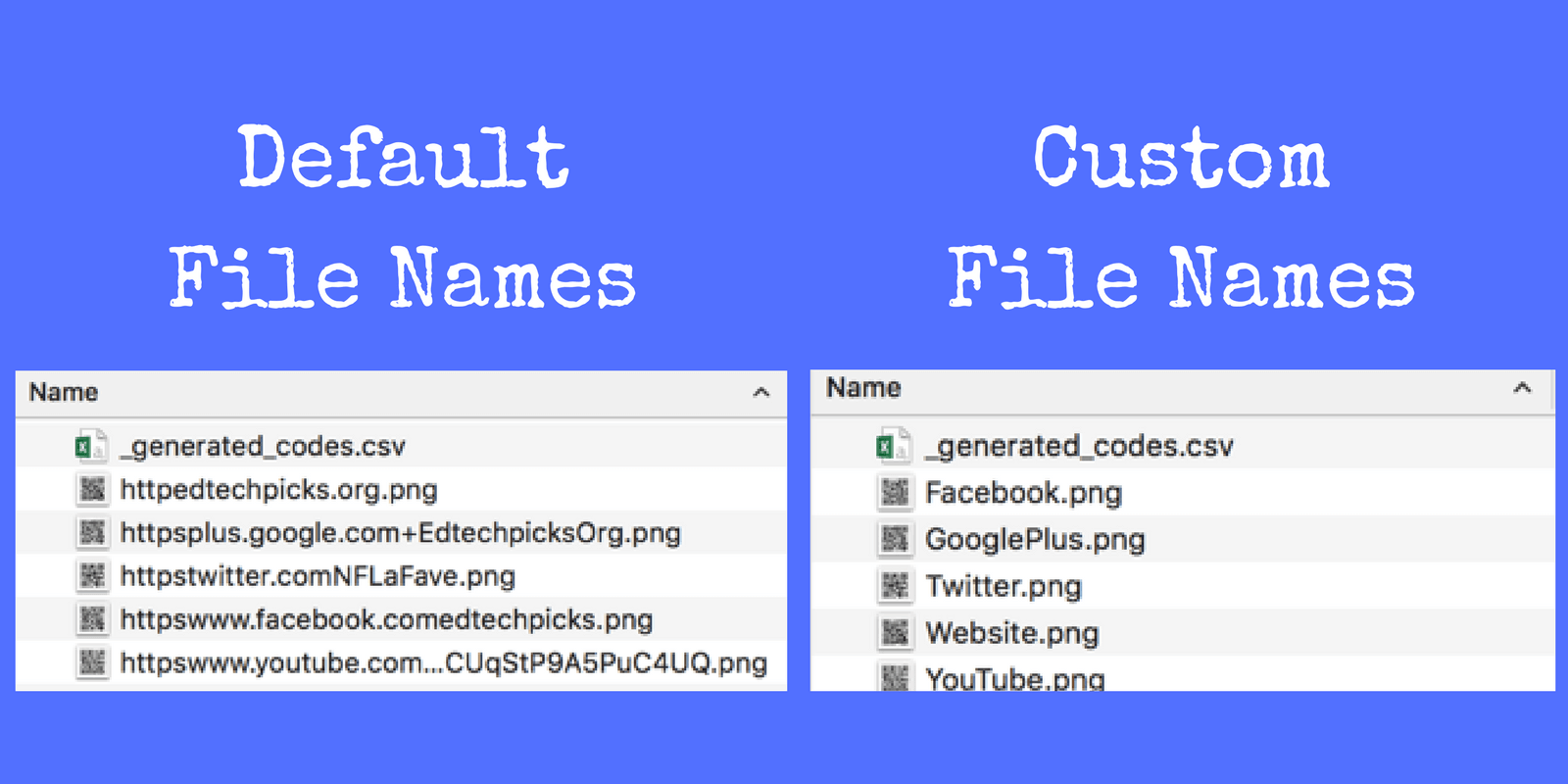 Managing QR Codes from the CSV file
Naming QR codes by question number is also a great way to generate an answer key from the .csv file that is generated.
Want to Learn More About QR Codes in the Classroom?
Click on the images below to read some of my popular posts on QR codes.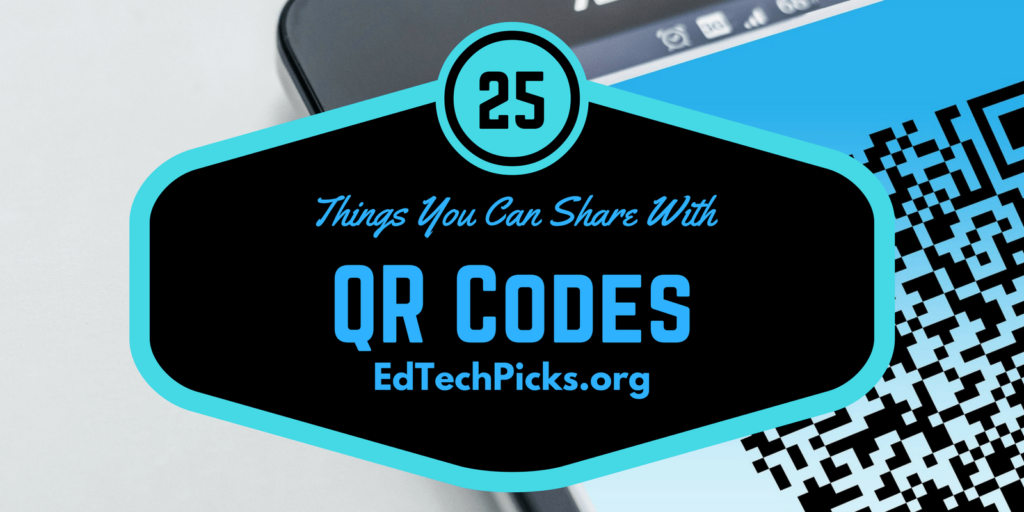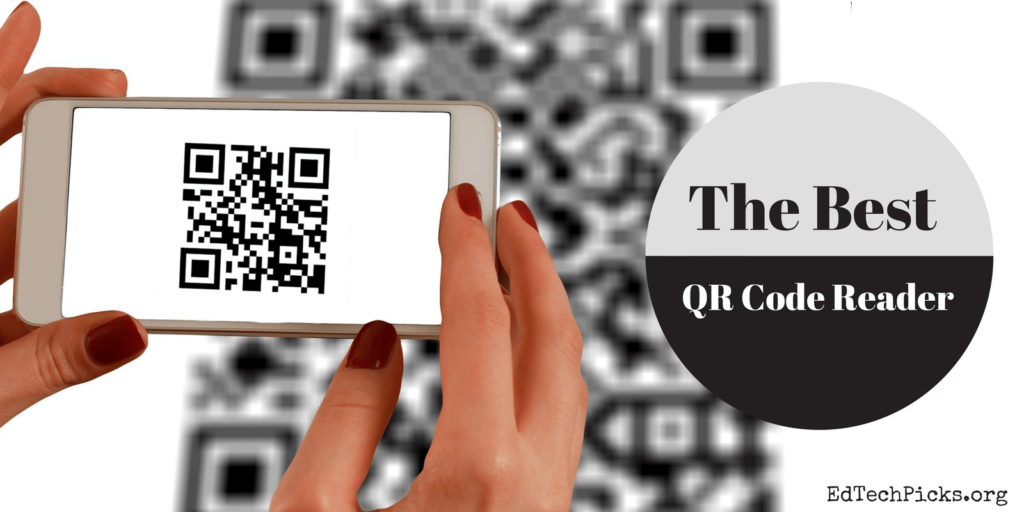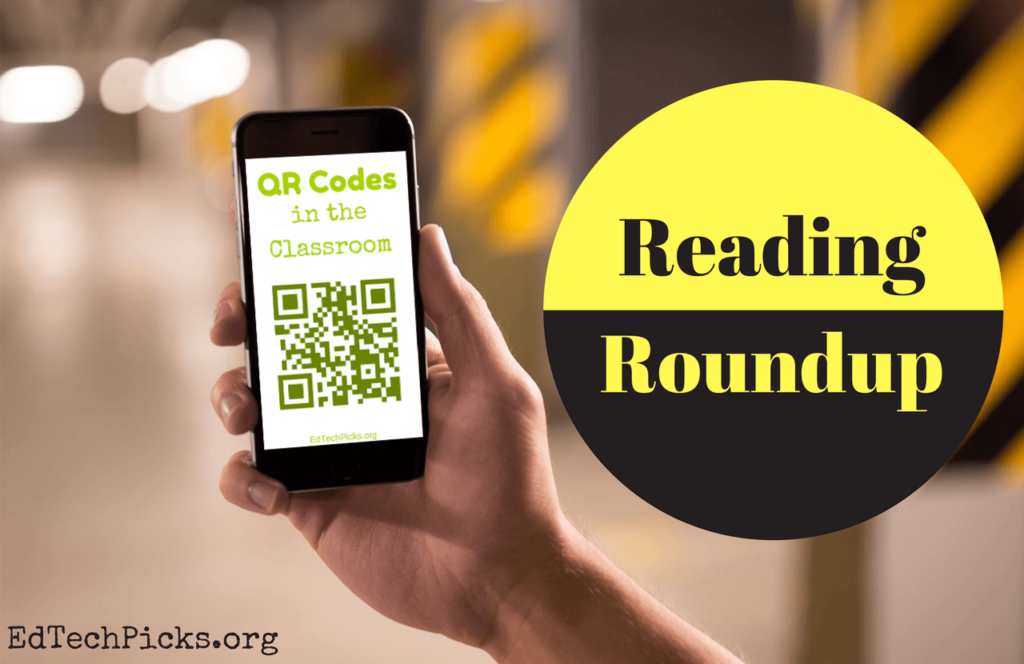 Don't Miss a Pick - Follow Us