Classical Music for Studying
7 Free Apps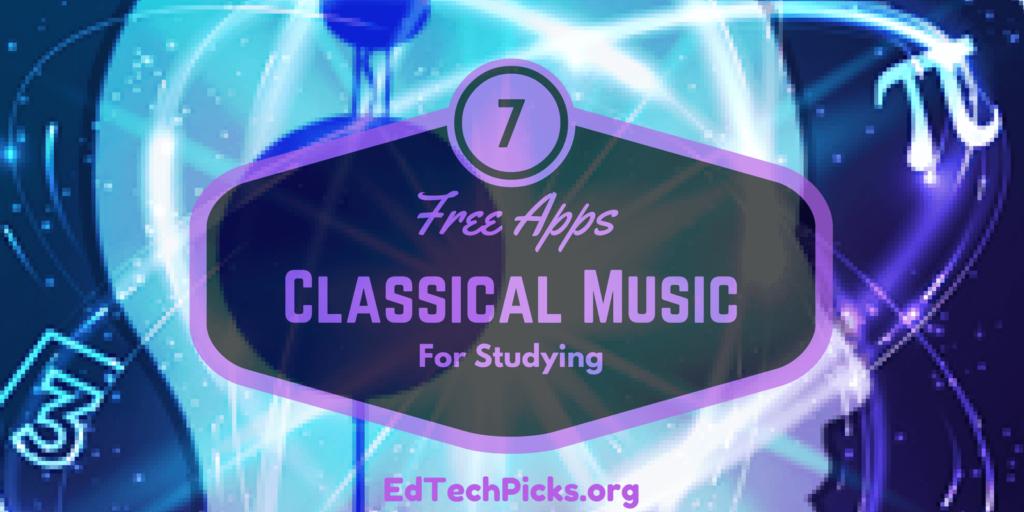 Classical music for studying? The research might surprise you.
The Mozart Effect, the idea that classical music training actually improves intelligence, has been pretty thoroughly debunked.  Much of the research I have found also supports studying in silence.  However, classical music has been shown to reduce stress and improve sleep patterns. Additionally, some students find silence unnerving and may wish to block out distracting background noises. Educators are now even seeing classical music as part of 504 and IEP plans.
Classical Music Apps for Learning
I was recently asked about ways to accommodate a student's needs with classical music without providing endless access to endless channels of music on Pandora or Spotify. This post features my top 7 recommendations for free classical music apps for learning (iOS and Android).
Classical Music for Studying – Free iOS Apps
Classical Music for Studying – Free Android Apps
Final Thoughts
To clarify, classical music training provides many benefits, and I'm a big believer in music education. In regard to studying, most research recommends silence, so you don't need to listen to classical music if silence works for you. But if you're among those who find background music beneficial, the research is clear that classical music is among your best choices.
Don't Miss a Pick - Follow Us