The Best QR Code Scanner – i-nigma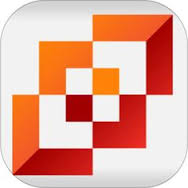 Prior to this summer, I had always used whatever free QR code scanner had more than 3 stars in the app store. I gave it very little thought because I was under the impression that all QR readers were essentially the same. Then I discovered i-nigma while struggling to scan a the QR code for a poster session at ISTE. A fellow educator with the same phone scanned from were we were standing, as I walked up to the QR code to finally get a scan. She suggested I try i-nigma.  After a quick app store visit, I no longer have to walk up to QR codes. This app seems to pick them up from a much farther distance than I ever expected.
Share Scanned Codes With Ease
You can pull any previously scanned codes from your history and share them via text message, Facebook, or Twitter. You can also share any previously scanned codes by creating a QR code with one tap and letting others scan the code from your tablet or phone's screen.
Comparison Shop with a Click
i-nigma also scans traditional bar codes (like the kind you find in stores) and will do some comparison shopping for a variety of products on sites like Amazon and eBay.
It's a Great Free App
The best part is that i-nigma is free and it's available for iOS, Android, on Blackberry App World, and the Windows Phone Marketplace. Or visit www.i-nigma.mobi on your mobile device and they detect your device type to download the version you need.
Don't Miss a Pick - Follow Us