Inbox Zero – Tame Your Inbox and Reclaim Control of Your Email
Achieve Inbox Zero
It's time that I tame my email with an attempt at achieving "Inbox Zero."   The original idea of emptying your inbox every day goes back to 2007, but I'm going to share some strategies and tools that I am using to help me achieve my goal of Email Zen.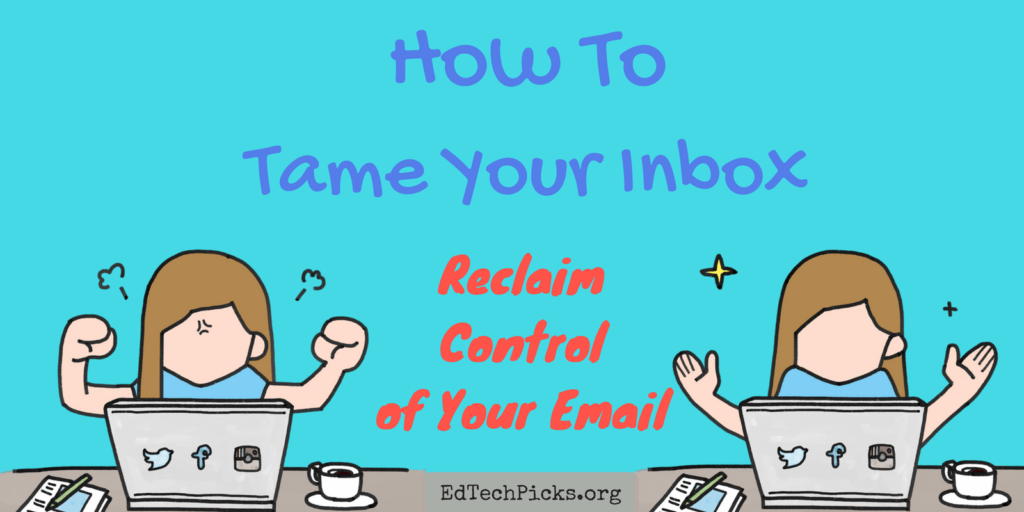 My first step is to stop, or at least slow, the flow of useless email.  Unsubscribing is easy with Unroll.Me.  Use unroll.me to unsubscribe from subscription email you don't want, consolidate the remaining subscription email into one message and have it delivered at the time of your choosing.  It's really that simple!
The Trusted Trio
For the remainder of my inbox abyss, I'm relying on more of a strategy than a tool.  It's known as the  "
Trusted Trio
."  The folks at
lifehacker
have developed a way to empty your inbox using just three folders.  There really is no need to over analyze filing when you can quickly search for any email.  If you are spending so much time figuring out where to file an email that you have simply given up, try reducing your choices to 4:
Delete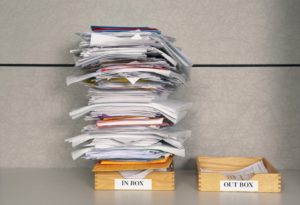 – this isn't part of the trio, but will cover the majority of email I receive.  "When in doubt, throw it out."
Follow Up
– for messages serving as a reminder of things you need to do.  Use sparingly, or better yet move these items to your to-do list.
Archive
– deleting is our first choice, but if you must hold on to something for future reference file it here.  Rely on search to find it once it's filed.
Hold
– for items you don't need now but will need in the next few days.  The key to this folder is to clean it out regularly.
A Better Email Client?
I've used several email apps over the years, and I can assure you that they are not all created equal. Much like internet browsers, email clients and apps vary greatly in quality and features. Finding one that fits your workflow can take some of the sting out of managing the never-ending inbox flow.
Apple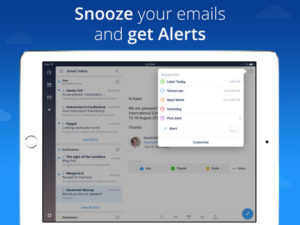 users looking for a better email client will love Spark. The Smart Inbox feature makes it a lot quicker to filter through new email by sorting them into Personal, Notifications, and Newsletters. Spark's Snooze feature gives me the ability to postpone messages so that they are removed from my inbox and reappear at the later date of my choice. It may sound like procrastination, but it has proven helpful in keeping me focused. I traditionally have turned off all email notifications, but occasionally would like to be notified when I'm waiting for that important email. Spark's Smart Notifications allow me to decide what is important enough to interrupt me about. It's a well-designed app that integrates with most popular services and virtually any email address. I'm also happy that one app has me covered on MacBook, iPad, iPhone, and even a great interface for my Apple Watch.
While I've never been a fan of Outlook, I have to admit that Android and Windows Phone users can find a lot of the helpful features I pointed out above in Outlook. The most recent app features a "focussed" inbox, the ability to snooze messages with a swipe, and some solid filtering features. I'll stick with Spark, but if you live outside of the Apple ecosystem, give the new Outlook Mobile App a look.
Have any email tips?
Please share your successes and strategies in the comments below.
Good Luck!
Note: This post originally featured the Mailbox App for iOS, Which has since been discontinued.
Don't Miss a Pick - Follow Us